Coastal and Marine Project (CAMP)
One major part of Coastal And Marine Project is the Adopt-A-Beach Programme. Other aspects of CAMP are being reassessed and will be published in due course.
Beach Cleaning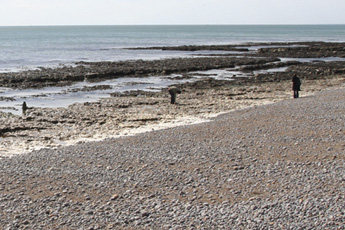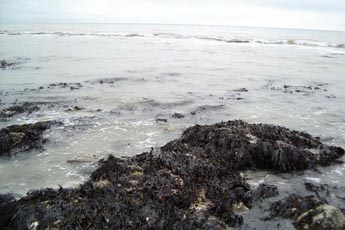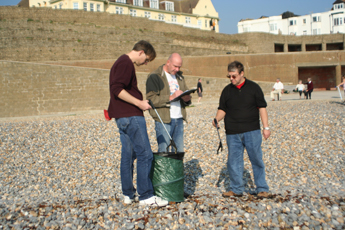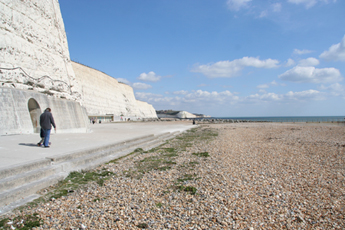 FES has adopted Rottingdean Beach in the national Adopt-A-Beach Campaign administered by the Marine Conservation Society (MCS)
FES has amassed some excellent data records for over six years, based on persistent and systematic recording every quarter. These records make it possible to analyze and see the trends as they develop and become clear. By evaluating the data for either every season, every year, or as a complete picture, it is possible to calculate the causes of pollution. It is then possible to compare and contrast these snapshots or trends with those of other beaches elsewhere throughout the country.
Creating really high standards is always scientifically important. Not only do we collect the data and send it for analysis, we also look into the trends of pollution. This is our long-term aim is trying to combat beach pollution by stopping it at source.
Andy Mydellton, chief executive of the Foundation for Endangered Species has given interviews with the BBC, ITV and other broadcasting units as the South Eastern region's representative of the Marine Conservation Society marine litter projects. In these interviews he discusses Rottingdean Beach's facts and figures, as well as the other beaches throughout the region.
MARINE DIVING TEAM
Currently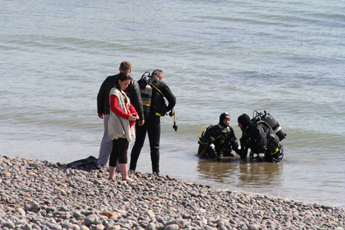 FES are re-organising the Marine Diving Team that will enable us to get under the water and increase our CAMP activities, as we did in 2009 and 2010. In the first International Beachsweeps, the team managed to find a six foot length of drainpipe just inches below the waves. It begs a number of questions, such as who put it there, why and how? Hopefully we will be in a better position to address all of these issues when our Marine Diving Team is active.
We also look out for basking sharks, turtle tracks, birds and other wildlife sightings. Moreover we report stranded or washed-up animals such as jellyfish.
We know that the area around Rottingdean Beach has a resident local population of seahorses, as specimens have been washed up on the beach as well as nearby in the marina. Our own Seahorse Plan could develop in this area, but is hampered by a lack of funding.

Further along the South Coast is the Jurassic Coast, Britain's only natural World Heritage Site, which also offers much potential for wildlife promotion. Like Andy Mydellton, the Jurassic Coast Team are involved with the UNSECO Schools group.
The major points outlined on this page have been translated into Nepalese and this is available to download in document form here -->>