UNESCO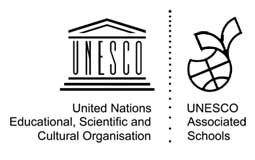 FES is a member of United Nations Educational, Scientific and Cultural Organisation Associated Schools Project Network (UNESCO ASPnet Group) and advise the UK Group on environmental matters. Andy Mydellton is the Chairman and 'Environmental Concern Advisor', and Peter Wheeler is the 'Sustainable Development Advisor'.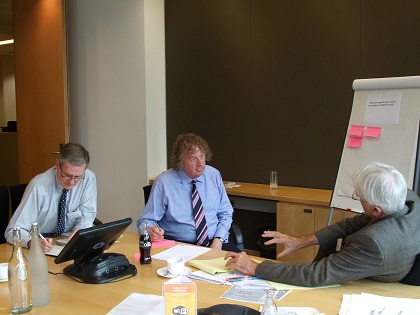 Over the years FES has pioneered wildlife gardening as a major pilot project, especially for schools who want to have an environmental theme. They have also helped other schools to become more ecologically minded. Andy has given lessons, presentations, and has taken meetings and assemblies. He has also made a number of photographic exhibitions on behalf of UNESCO in schools, libraries and Liverpool Cathedral.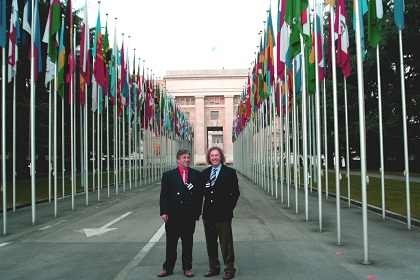 FES members have also been to the United Nations Palace in Geneva, taking part in a UNESCO subject led seminar. Other meetings with the International Union for Conservation and Nature (IUCN) and the UN Environmental Programme (UNEP) were also made which helped shaped FES projects. Since then Andy Mydellton visited the UN General Assembly in New York and took part in another seminar. The American UNESCO offices nearby were also welcoming during the visit.
For those schools who cannot, or who prefer not to join the ASPnet, ECAFFES is an alternative project. However, we do advise that if anyone can join UNESCO as well, then it is best to do so.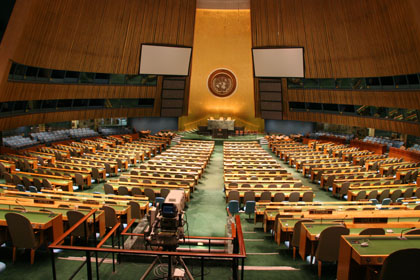 The General Assembly of the United Nation's at New York has mandated 2011 to be the 'International Year of Forests'. As with 2010 and the 'International Year of Biodiversity', FES has responded with its own initiatives. Two publications include a dedicated calendar which celebrates the animals living in the world's forests; the other is a CD of popular music which also celebrates 2011 and saving animals for the burgeoning 'Mass Extinction of the Species'. There is also Photographic Exhibitions, talks and presentations entitled 'The International Year of Forests' that will continue throughout the year and beyond.
International Year of Biodiversity
The United Nations declared 2010 as the International Year of Biodiversity. The United Nations Educational, Scientific and Cultural Organization (UNESCO) is one of the largest United Nations organizations and took a leading role in promoting this theme. The UNESCO UK Commission took a major interest and has asked a number of its members including Andy Mydellton to help respond to the UN declaration of its themed year. UNESCO organized education packs and activities for schools so that individuals and schoolchildren could fully participate in the biodiversity theme. This was successfully achieved. Read Andy Mydellton's article here
FES implements the Earth Charter

FES founder and chief executive Andy Mydellton endorsed the Earth Charter Initiative (ECI) as it concerns many issues relevant to FES aims and objectives, including sustainable living, sustainable development and ecological integrity. FES is a stakeholder in some important international plans that have aims of conserving animals threatened with extinction.
After endorsing the ECI, Andy Mydellton was a delegate to the Earth Charter + 5 Conference in Amsterdam in November 2005. As a result of that conference, FES has built its policies and programmes on the principles of the Earth Charter.
FES at the front line
There were only three UK delegates at the Amsterdam conference, and FES was the only UK conservationist Non Government Organization (NGO) represented. As a result FES offered a unique perspective for the conference.
During the three day presentations, talks and discussions, Tiahoga Ruge Scheffer, from the Ministry of Environment and Natural Resources of Mexico, said, in answer to one of Andy's questions: "NGOs [such as FES] are very important for frontline action at grassroots level, especially because of their experiences and expertise. They are more permanent than governments, which change so often."
Later, Ruud Lubbers, the three-time Prime Minister of Holland and Earth Charter International founder, said to Andy Mydellton, "The Earth Charter is forging ahead in new areas ... it is important that you make new alliances in your specific area. Now that you have endorsed the Earth Charter Initiative it is better for us that you become activists and enforcers in your field of expertise rather than be general."
FES projects in Nepal
Taking this advice, we are building international relationships that will bring benefits to all. Our Chitwan Collaboration project in Nepal helps to protect wildlife and habitats through eco-tourism, as well as harvesting natural excess while keeping the ecological balance.
Another good example of this type of project is the initiative to protect the one-horned rhino in Nepal by the Poverty Reduction and Environmental Management Programme (PREM) - an institute for environmental studies funded by the Dutch Ministry of Foreign Affairs.
Other Earth Charter NGOs such as Earth Society Nepal and the Rural Centre for Community Development - with whom we first established contact at Amsterdam 2005 - are our official Earth Charter International partners in Nepal.
Change through education
Dutch Prime Minister Jan Peter Balkenende gave us a rousing speech on the last day of the ECI+5 Conference. It included the message that "Social Development comes from within a community ... and change is the hardest thing to do." It is these circumstances where the fight for conservation is at its most critical. Moreover the Wildlife Zone continues to increases it activities to tackle this problem.
The Foundation for Endangered Species offers transformative education that creates fundamental changes that will lead to sustainable living mind-sets. We use the Earth Charter as a framework for our educational plans and activities.
The Decade of Education for Sustainable Development (UNDESD) is a valuable programme for FES to facilitate. Changing mind-sets is ultimately the way to solve so many environmental and wildlife problems. The Earth Charter has defined sustainability as "environmental practices that value and sustain biodiversity and life-supporting ecological processes" where society, the environment and the economy are interconnected.
Millennium Development Goals
These commitments mean that FES is naturally a stakeholder in Earth Charter's enforcement of the Millennium Development Goals (MDG) declared in the year 2000 by the United Nations. In 2002 UNESCO declared that UNDESD should start in 2005 and that Earth Charter International would be the enforcer. The Foundation's specific focus and commitment to the MDG related to Goal 7, which is to "Ensure environmental sustainability".
United Nations Decade of Education for Sustainable Development
UNDESD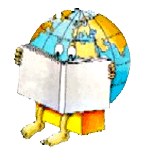 FES has facilitated and enhanced the UNDESD initiative since December 2005, when Andy Mydellton attended its official UK launch in London. FES main interests have been to raise public awareness of UNDESD and its overall aims.
Now, working within the UNESCO UK Commission's Schools Group, FES has taken on a more formal educational role. Even so FES still maintains its informal education activities for UNDESD. Some examples are with the weekly radio programme The Andy Mydellton Wildlife Zone, in monthly magazine articles, websites and with public presentations.
Nepalese Version
The major points outlined on this page have been translated into Nepalese and this is available to download in document form here -->>